50 Great Sit Down Meals
for under $18

Celebrate with Galena's finest family of restaurants and experience amazing values while creating long-lasting memories of good food, great service and quality time together.
Learn More


Upcoming Events
Live Entertainment
at Frank O'Dowd's Pub
January-December 2017
Showcasing dynamic entertainers, the Frank O'Dowd's stage welcomes talented musicians on Friday and Saturday nights year round, with additional dates scheduled near holidays.
Mark Twain &
the Laughing River
at One Eleven Main
January-March 2017
A nationally-acclaimed, one-man show in which the wit & wisdom of Mark Twain comes alive through the storytelling & song of singer-songwriter-performing artist, Jim Post.
St. Patrick's Celebration
March 17-18, 2017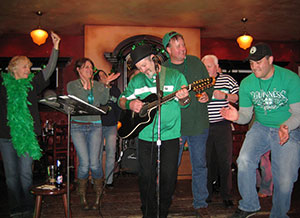 Our St. Patrick's Celebration is filled with live entertainment, music, specialty drinks and Irish food! Frank O'Dowd's is the place to celebrate St. Patrick's!
Wine & Spirits Weekend
Mar 31-Apr 2, 2017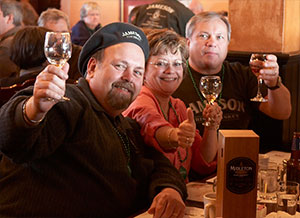 Formerly known as Wine Lovers Weekend, this annual event features 2 nights lodging, a welcome reception, gourmet meals; wine and spirits tastings; and more!
Print

Private Dining & Groups






Unique Experiences...Memorable Food & Drink!



Great food and drink, warm hospitality, and generations of traditions are the foundation of our family of restaurants - One Eleven Main, Vinny Vanucchi's and Frank O'Dowd's.

Specializing in custom dining experiences, no two events are the same. Our culinary staff will work with you to craft the menu and beverages perfectly suited to your gathering. Whether you envision a casual cocktail gathering, a formal sit down meal or an intimate family-style dinner, our family of restaurants have the experience to make your vision a reality.

Whether you are hosting a corporate gathering, a holiday party or a rehearsal dinner, contact us today to begin the planning process:


---


Whether your event is large or small, The Irish Cottage Boutique Hotel and Frank O'Dowd's Irish Pub & Grill can ensure your every need is met. With comfortable accommodations, an onsite restaurant (Frank O'Dowd's), an in-house spa, as well as a fitness center and an indoor pool, The Irish Cottage is a convenient and fun place to host your gathering.

Our staff has experience hosting and planning a variety of events.

Sample of food selections:

Appetizers:
Miniature Reubens
Stuffed Mushrooms
Capese Canapes
Miniature Quiche
Chicken Wings

Sweets:
Chocolate Dipped Strawberries
Cheesecake Sampler
Whiskey Butter Cookies

Frank O'Dowd's Irish Pub & Grill
at The Irish Cottage Boutique Hotel
9853 US Hwy 20
Galena, Illinois 61036
815.776.0707
www.TheIrishCottage.com

Entrees:
Guinness Marinated New York Strip
Chicken Allouette
Sweet & Savory Salmon
Peggy's Shepherd's Pie
Baked Lasagna

Beverages:
Signature Cocktails
Specialty Martinis
Imported & Domestic Beer
Wine Service

---



Our private dining room is a loft-like experience located on the 3rd floor of the historic One Eleven Main building and is designed for parties of 25 or more. No where else in Galena will you find a completely private group room overlooking historic Main and Commerce Streets. Menu options include appetizers, entrees and desserts featuring locally-sourced ingredients. A wide-selection of regionally brewed beer and drink pairings featuring midwest craft spirits.

Entrees selections include:

Arnold's Farm Pork Feature
BBQ Pork
Beef Pot Roast
Beef Stroganoff
Bourbon BBQ Sirloin
Braised Pork
Chicken 'n' Veggies
Cornmeal Fried Catfish
Duck Breast
Goat Cheese Salad




One Eleven Main


111 N. Main St.
Galena, Illinois 61036
815.777.8030
www.OneElevenMain.com

Lange Farm Organic Beef Feature
Mac 'n' Cheese
NY Strip
Porterhouse Pork Chop
Salmon
Steak 'n' Shrimp
Steak Salad
Ravioli
Ribeye
Trout
Walleye

---


Gatherings at Vinny Vanucchi's are simple—just choose entrees offered on one of six menu plans and leave the rest to us! All entrees served with baskets of Vinny's piping hot garlic bread; bowls of salad tossed in our sweet Vinny's Italian Vinaigrette House Dressing; and dishes of penne pasta with homemade marinara sauce. Complete your Italian feast with appetizer and dessert selections!

Large groups may dine in the Bistro featuring a private entrance and full service bar.

Entrees include:

Baked Lasagna
Baked Manicotti
Chicken Cacciatore
Chicken Marsala
Chicken Parmigiano
Chicken Piccata
Fettuccine Alfredo
Fettuccine Carbonara
Fettuccine Chicken Piccata
Fettuccine Di Mare
Fettuccine Seafood
Linguine Arrabiata with Sausage
Linguine Carbonara
Linguine Meat Sauce



Vinny Vanucchi's


201 S. Main St.
Galena, Illinois 61036
815.777.8100
www.VinnysGalena.com

Penne Primavera
Penne Meatballs
Pepper Steak Italiano
Pollo Arrabiata
Pollo Compomare
Ravioli Romano
Sausage and Peppers
Sausage Compomare
Steak Marsala
Stuffed Shells Marinara
Stuffed Shells Romano
Tortellini Carbonara
Tortellini Romano